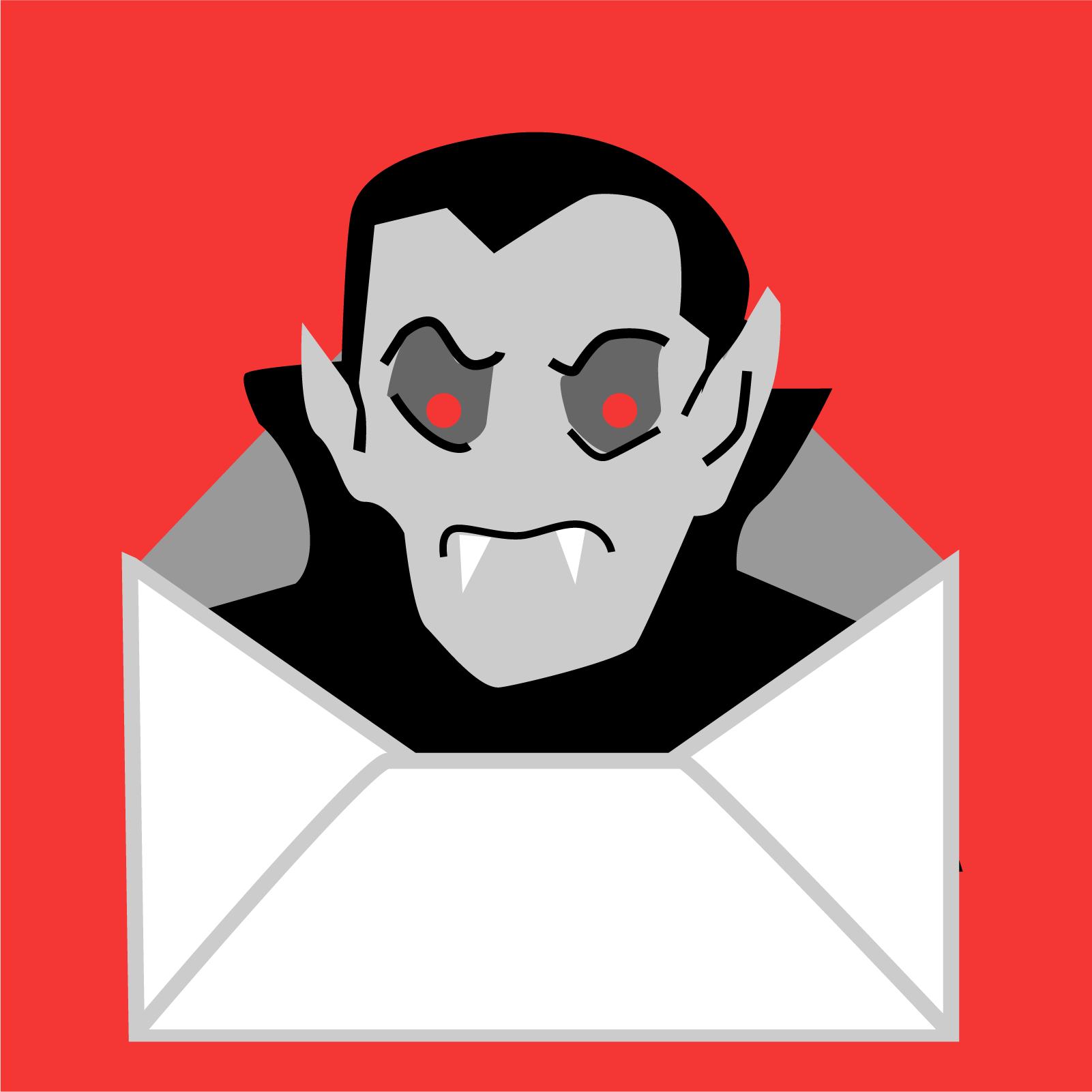 Dracula
Daily
The email newsletter that sends you Dracula in bite-sized pieces.
We made a book!
The viral email newsletter and reanimation of Bram Stoker's classic is now also a real, physical book. This deluxe hardcover volume includes the remixed text of the classic novel along with humorous chapter headers and a curated selection of the funniest memes, wittiest commentary and best fan art selected from among Dracula Daily's 240,000 subscribers.
It's going to be published September 19, 2023 but you can preorder now.
Preorder for goodies!
Preorders are a big deal in the print-book world.
See below for details!
Preorder before June to get some goodies
When you preorder a book like this, it really helps bring visibility to it to others. Plus, Matt will send you some goodies in the mail. Details of the spring preoorder goodies below!
You get a bookplate, YOU get a bookplate, YOU get a bookplate. Everybody who preorders before June 1, 2023 can get a bookplate sticker in the mail. I'm still finalizing a design but thinking something like this:
Also a bookmark. The real book of Dracula Daily has a nice ribbon bookmark included. But here's another one just for fun! This is only available for the first 500 people who preorder.
And this was a fun idea I couldn't resist: a hotel keychain from Castle Dracula. Greet your guests with the totally normal phrase, "WELCOME TO MY HOUSE. Enter freely and of your own will."
I've got 200 of these and I'll send them to the first people that fill out the preorder form.
Thank you!
Thanks to everyone who pre-ordered before June 1! I'll get all these goodies shipped out ASAP.